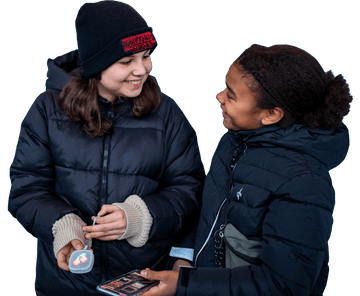 Play and Create with Code
Have fun while learning at home or on-the-go! Progamming in Python is made easy with our mobile coding game imagi and the imagiCharm, a programmable accessory. For ages 8 - 13+.


Bring code to life with the imagiCharm
🌀 Engage beginners with this add-on
🌀 Wear and share original art
🌀 Customize 64 colorful LEDs with Python
🌀 Connect to devices via Bluetooth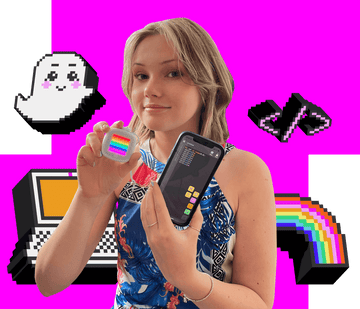 Sale price
$99.00
Regular price
Sale price
$178.00
Regular price
Try imagi for free
Download the imagi mobile game and let kids ages 8 - 13+ learn coding step-by-step, on their own!
Get the free App (imagiCharm not required)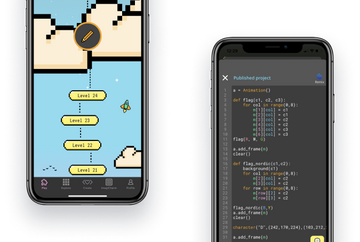 Real reviews from real customers
Code... creatively!

🧠⭐️📚💡✍️✅💯🎓✨
Let kids enjoy learning the most in-demand coding language, Python. With imagi, one can design whatever they like! Display a name in scrolling text, animate a favorite emoji, or create a unique character. Most of our community are pre-teens.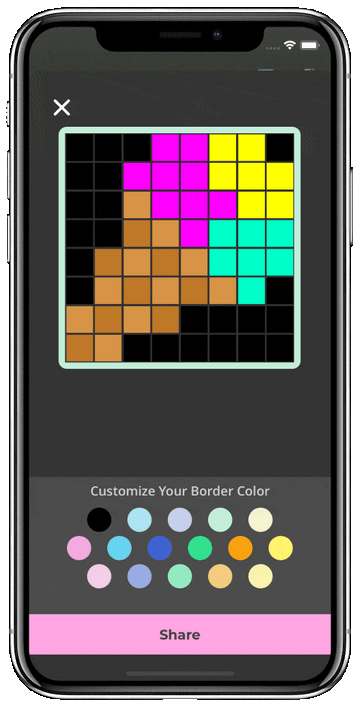 #What does this create?

eye = (0, 240, 130)
mouth = (150, 0, 210)
m[2][2] = eye
m[2][5] = eye
m[5][2] = mouth
m[6][3] = mouth
m[6][4] = mouth
m[5][5] = mouth

#What happens when you change the number values for the top two variables?
Frequently asked questions
Do kids need any prior experience?
Nope! No previous programming experience is needed. The imagi app and the imagiCharm have a low barrier to entry, and provide endless opportunities and challenges – meaning they can be enjoyed by everyone.
Python is world-renowned for being easy to learn, and it is used in a wide variety of applications.
Our learning content/app is available in English and Swedish currently.
Is the mobile app free?
Yes! imagi is free, and does not require an imagiCharm to use.
Does imagi foster a safe community?
We moderate our mobile app and general Discord community closely, and directly encourage healthy online behavior from all our coders. Please find more information about our privacy policy and terms and conditions in the relevant links below.