imagi Edu
To get started with teaching Python coding using our free website and app, sign up for imagi Edu!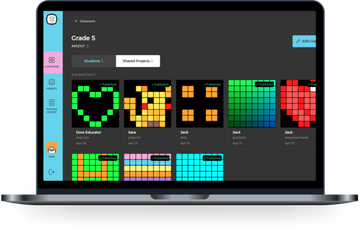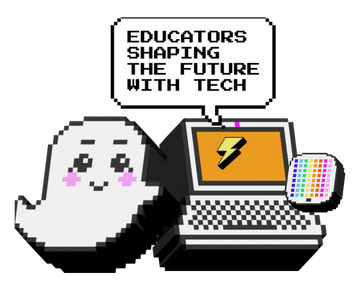 Join our educator community!
⭐️ Learn about computer science and inclusive STEAM education
⭐️ Get support and inspiration from educators around over the world
Worksheets and Printables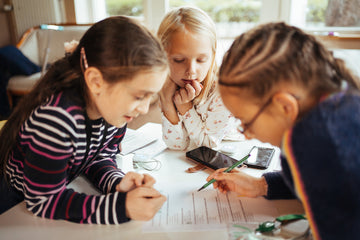 Learning Center
Go beyond imagi Edu's lessons with our free learning center!
👉 Explore dozens of project examples
👉 Get inspired by fun code challenges
👉 Dive into Python documentation
Training and Professional Development
✨ Find asynchronous teacher onboarding materials here.
✨ Need specific support, or want to organize a custom workshop for your school or district? Get in touch with us!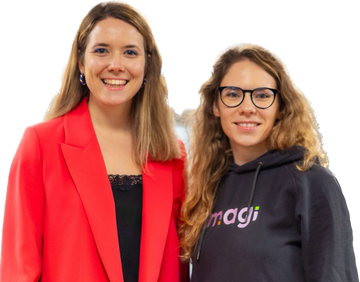 Educator Ambassadors
Our first cohort of Ambassadors in 2023 represent diverse public and private schools from around the world. They harness imagi tools in classrooms, conferences, and beyond -- advocating for inclusive STEAM education.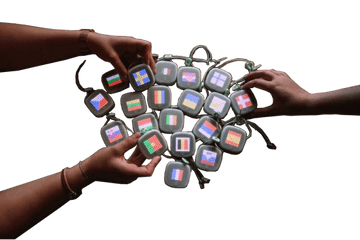 Frequently asked questions
Which devices are compatible with imagi Edu?
imagi Edu is designed for use on Chromebooks, tablets (iOS and Android), and other internet-connected laptops.
Our web platform edu.imagilabs.com works with any browser, but please note that Bluetooth needs to be enabled for imagiCharms to connect. We recommend Chrome!
Is the imagi Edu platform free?
Yes, it is free to start. Educators can register in seconds then create classrooms, student accounts, and utilize a free learning content.
To access ALL imagi lessons and receive ongoing support, educators should purchase the imagi Edu Pro license. Head to our shop for more information or email education@imagilabs.com to get multiple Pro licenses.
Is the imagi Edu platform safe for kids (GDPR/COPPA compliance)?
Yes, it is safe! Educators generate and manage all student accounts. We do not collect any identifiable information from students within imagi Edu (real names, emails, etc. are not required). We also do not currently connect with any learning management systems. Read more here.
Is there a co-teacher capacity in imagi Edu?
Yes, the newest version of imagi Edu allows for educators with imagi Edu Pro license to co-manage classrooms.
Do you teach anything other than Python?
Not yet! We're proud to teach the world's most in-demand programming language.
Separate from coding, we do offer a fun Entrepreneurship Lesson (which covers social impact venture creation and is ideal for kids ages 11-16) that can be accessed within imagi Edu!
What if I (an educator) don't know how to code?
No problem! Our tools have a low barrier to entry and many educators using imagi tools are new to programming. We can help with custom teacher training to familiarize with Python and imagi pedagogy. Inquire at education@imagilabs.com
What is imagi curriculum aligned with (CSTA, state standards, IGSCE, etc.)?
View our alignment documents in the general Educator's webpage.
I need more information!
Get in touch with our team at education@imagilabs.com or sayhi@imagilabs.com