Blog
7 Techie Terms to Know
Jun 07, 2021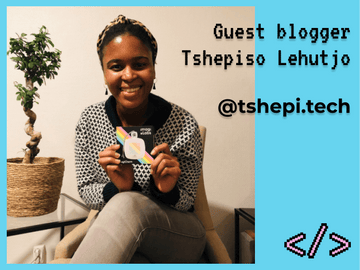 It is interesting that as much as we use technology in our daily lives, there seems to be another world once you decide to really ask yourself what happens behind the screens. It can seem intimidating approaching an industry, like big tech, which movies have historically convinced us is run by super nerdy men with calculators for a brain...but if you know what the internet is, you're already one step ahead! Now, I'm going to share with you some crucial tech vocabulary words that every beginner should know. 
1. Frontend
Frontend development refers to the part of the website that developers code, where the user will interact and see the website.   
2. Backend
So what is backend development? As you might have guessed, the backend of a website or web service is not visible to the user. A backend developer works with applications, web servers, and databases.
3. Embedding
The process to put media like videos, pictures or tweets on a website is called embedding. Learning how to embed content does not always require knowing HTML,  as most social media sites have an option to get the exact code to use for the media you want to embed. 
4. Programming language
Programming, computer, or coding languages consist of instructions for computers. How many languages are there? Well, Wikipedia claims that there are about 700!Some of the most popular programming languages are Java, Python, and Javascript. (I have tried Python using the great imagiLabs app, one of the best ways to learn for new coders!)
5. Native app
Native apps are applications that can be installed directly onto a device, like iOS and Android apps. Many native apps are able to work without internet connectivity, which makes them accessible to areas with low connectivity.
6. Web app
Web apps, unlike native apps, run on a web server. For example, if you use Outlook for email, you probably know that you can access the outlook web app on your internet browser! So instead of being installed, they are accessed via the internet which means they require active connectivity to work. 
7. Cookies
I spent many years seeing the cookie banner on websites but only recently discovered what they really mean. Cookies are small text files that are saved onto your computer to remember your web activity and preferences. Invented in 1994, they have had a significant impact on the internet we know today! If you're worried about your information privacy, search up how to clear cookies!
There are many more terms to know, but they are better discovered when you are exploring and having fun! I am building my profile from zero to tech by exploring and sharing what I learn about tech --

find my links here

.