Blog
Must-have School Supplies for 2021!
Aug 04, 2021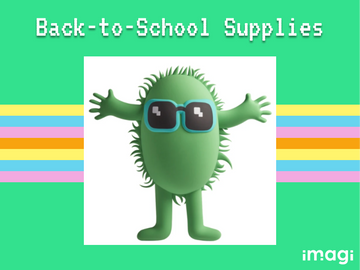 Back to school season is fast approaching for many students! We wanted to share some of the best tools and accessories for kids + teens, easily bought online in the US, EU, and/or UK.
Big enough fit your chargers, pens, pencils, calculators, etc! $20 (US).
Write, draw, or do math extra-creatively in this 250 page notebook. $25 (US).
Prevent weariness and eye damage when staring at screens with these elegant frames. $21 (US).
Protect yourselves + others with these fun coverings - pack of 50. $25 (US).
Your classic Jansport, but waaaay cuter! $25 (US).
Muji's writing utensils are popular because they last long! £7 (UK). 
Adorable water-resistant silicone pouch with durable zip. £15 (UK). 
Show off creative designs on this customizable keychain or backpack charm! €68 (EU).
Covered with bamboo, and great for hot coffee or a cold smoothie. $30 (US).
This variety of self-adhesive notes can fit right into a standard binder. 30 Kr (SE).
Comes in various colors, called "best value" product! $30 (US).
Printed cases for 13-inch laptops and more. $20 (US).
Such nice pastels are perfect for highlighting text or for doodling! $13 (US).