Blog
The 5 best coding apps for kids in 2021
Feb 02, 2021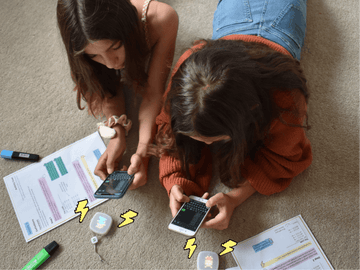 As coding app creators for Gen Z, we are constantly on the lookout for the best programming apps available for kids between the ages of 8 and 17. So for 2021, we collected some of our favorite apps solving the problem of how to teach coding to kids, a skill ever so important in today's tech-focused landscape. Below we share 5 favorites that are outstanding when it comes to learning to code and we enjoy using them ourselves. Some are listed not only because we love the app, but also because we met and got to know the founders at some point during our startup journeys. 
We highlight whether the app teaches basics through gamified learning only or if kids get to write actual code, and which programming language each app focuses on. You may call us biased but the imagiLabs app will always be our favorite app to teach kids how to code, so naturally that made the list :) 
Hopscotch
Learn coding concepts for $7.99/month or $79.99/year through gamified learning
Best for kids ages 9-16
Fellow female founders and Apple entrepreneur camp participants, the creators of Hopscotch like to describe their freemium app as 'bite-sized coding'. Hopscotch, the app available on the App Store only at the moment, is designed for children ages 10-16 and allows them to learn the basic concepts of coding through creating their own games. We believe Hopscotch is one of the best iPhone coding apps out there and enjoy using it ourselves. You can download it for free and premium features cost $7.99/month or $79.99/year. 
Grasshopper
Learn JavaScript for free through writing code
Best for kids ages 10+
Grasshopper teaches beginners how to code JavaScript. Created by Google, this programming app guides you through levels of puzzles and allows users to collect achievements as they learn new skills. Get your kids started with programming JavaScript for free with Grasshopper on Apple or Android.
Nancy Drew Codes and Clues Mystery Coding Game
Learn coding concepts for $3.99 through gamified learning
Best for kids ages 5-8
The mystery unfolds as kids have to solve challenges using basic coding concepts in this gamified learning app. Nancy Drew Codes and Clues is one of our favorite coding apps because it targets girls in the hopes of getting more females into coding - an important goal imagiLabs shares with the creators. You can get started with the first chapter for free, then finish 6 chapters of mystery by purchasing them in the app one time for $3.99.
Kodable
Learn JavaScript for $6.99/month or $59.99/year through gamified learning and writing code
Best for kids ages 4-10
Kodable lets children ages 4 and above learn coding concepts through games, guiding them to think like a programmer through problem solving. Non-readers will enjoy the gamified experience while older age groups will find the opportunities to experiment with writing JavaScript exciting. Kodable is a great app to start teaching kids how to code, available on the Apple App Store.
imagiLabs
Learn Python for free through writing code
Best for kids ages 9-15
One of its kind when it comes to allowing users to create by learning to code Python, the imagiLabs app makes programming fun, creative and social. Kids learn to code for free with friends and can discover coding projects created by the imagiLabs community around the world. Get started by trying others coding projects for inspiration or code your own design while learning the basics of Python. When you're done, show off your creations on the
imagiCharm
:)