Blog
Reflections from a Startup Founder Who Hasn't Mastered the Art of Crafting a Catchy Title (yet)
May 03, 2021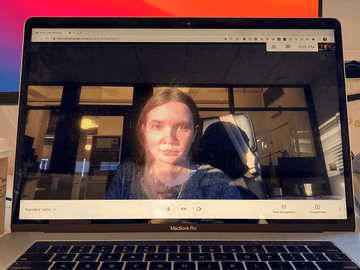 "Paula!! how are you doing? 🙂 how is the real world treating you?"
This is the text I received from Dora, a friend from university, in the fall of 2018. I had graduated a few months earlier and had just moved to Hong Kong for my first full-time job. The real world consisted mostly of me clanking away at a keyboard on the 65th floor of a steel-and-glass office tower, posting pics of my brunches on Instagram, and checking out all of Hong Kong's rooftop bars. True post-graduate bliss.
Dora and I knew each other from our time at NYU Abu Dhabi, where we'd taken a few introductory computer science classes together, and where I'd been one of the first to join weSTEM (Women Empowered in STEM), the student group that she and and her classmate Beatrice had co-created. After they graduated, Dora and Beatrice had gone on to co-found imagiLabs, a startup that was building a product to teach girls how to code, and a few days after receiving Dora's text I joined imagiLabs as well, initially as a part-time iOS developer.
At the time, my knowledge of startups stemmed mostly from the fictional Pied Piper startup in HBO's Silicon Valley, and another fictional startup I'd been a part of for a business challenge in my second year of university. Up until that point I'd only experienced working at mega-corporations with thousands of employees. Joining a startup felt like an unconventional path, one that I hadn't previously thought of pursuing. At 23, I thought I knew myself pretty well, and that self was someone who craved stability and comfort. I blame it on my sun sign, Taurus.
Nevertheless, less than a year after receiving Dora's text, I bought a one-way ticket to Stockholm to join the founding team. Fast-forward to today, and I've now been a part of imagiLabs for about two-and-a-half years, leading the development team. Throughout this time, the imagiLabs team has experienced growing pains, surprises (both good and bad), and great joys. We have moved offices several times and our Slack workspace has seen dozens of employees and interns come and go. Looking back at all we've accomplished and thinking ahead to all we have yet to achieve, this period feels like both an eternity and just a blip of time, which I've come to learn is exactly how time works in the startup world.
This may be a cliché, but I've gone through a rollercoaster of experiences and emotions, ranging from very high highs to very low lows, from dancing in the streets after receiving great fundraising news, to curling up in bed, burned out, anxiety flooding my brain at every Slack DM. Everything about startups is a lot. A lot to do. A lot to handle. A lot to be uncertain about. A lot to be responsible for. Things become very personal very quickly, and I tend to perceive myself as directly responsible for a lot of things, especially when they go wrong.
I've come to accept that I probably won't become an expert in any one particular thing as part of my work. If acquiring expertise and specialization are what you strive for in a job, you're not going to find that here. During my time as a technical founder of our small but very ambitious startup, I've learned and done many very different things, some expected, some not. I joined imagiLabs expecting that I'd be learning more about iOS development, then went on to also lead backend, web, and Android development, and have since found myself heavily involved in all aspects not just of our product, but also of sales, partnerships, recruitment, marketing, and fundraising. I've developed and published a mobile app. I've interviewed and recruited developers. I've created and executed on an influencer marketing strategy. I've pitched to investors. I've taught our partners how to use our tools to teach coding to girls all over the world. I've learned about SEO and how this blog post will apparently make it easier for people to find our website.
At first I found myself paralyzed by the amount of things I had to learn, unsure how and where to start. I've found, however, that with each new challenge, the mental block has eased. I'm now less afraid of jumping in at the deep end. I'm gaining the confidence that I can figure things out. And although I do the best I can, I don't claim to do these things perfectly. I used to pride myself in striving for perfection, but I've come to realize that done is better than perfect, and that is okay, and that is how I will move forward.
Joining a startup means embarking on a wild journey. But what I also know now, two-and-a-half years later, is that it's all worth it. I've done outrageous and amazing things with incredible people, things that my 23-year-old self would've found completely out of her reach and comfort zone. I feel fulfilled in a way I didn't think possible, and I'm grateful to have had the privilege and opportunity to embark on this collective exercise in grit, learning to embrace the uncertainty, one Slack message at a time.