imagi Classroom Challenge 2023
Between October 2nd - October 6th, imagi is challenging classrooms around the globe to create and share a collaborative piece of art coded in Python.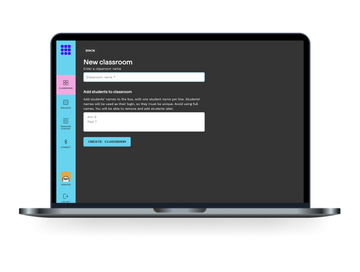 How to get started
Whether your students are passionate about spreading messages of kindness or saving endangered animals, join classrooms  around the world in coding art that inspires positive change. To get started, simply sign up or sign in to your free account in imagi Edu. Create a classroom by adding your students and easily share class access codes with them. Not sure how? We've got tutorials on our Educator Resources page to help.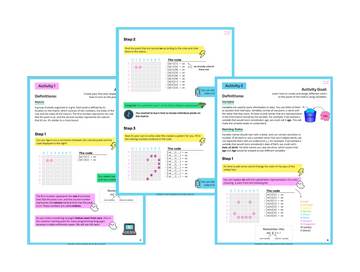 Introduce basic Python
If your students are new to coding, spending 1 to 2 hours to complete Lesson 1, Activities 1-3, in our Creative Coding curriculum with your students before the challenge week will ensure they'll master the basic Python skills necessary to create beautiful art with code. Curious how to fit the lessons into your curriculum? See the curriculum's alignment to CSTA standards or K12 CS standards.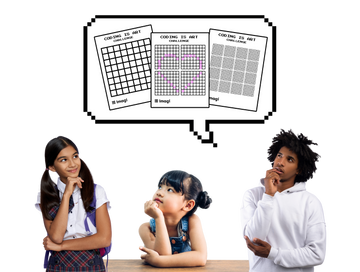 Plan as a classroom
As a group, have your students think about a message they would like to share with art. Maybe they would each like to code a unique design that forms a patchwork quilt of Python pixel art - like this heart created from different flags around the world. Or, perhaps they each want to code a small part of a larger design, like these students who created a football field together. To help your class with planning, we've put together some design templates for your students.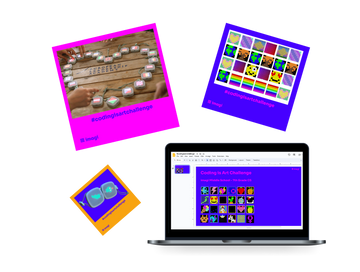 Code and share art
During the week of October 2nd-October 6th, share a picture of your classroom's final pixel art design on their imagiCharms or from screenshots in imagi Edu compiled in Google Slides or Canva. Share using the hashtag #codingisartchallenge and tag @imagilabs so your classroom art can reach other students around the world. We'll be selecting as many projects as possible to feature in imagi Edu during the week and on our blog!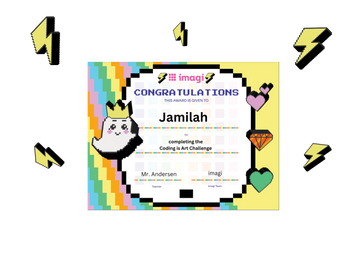 Celebrate your coders
Following the challenge, celebrate your students' growth as coders and their collaborative effort with a special imagi certificate. You can customize them easily in Google Slides or Canva to honor students' creativity and unique contributions to the project.
imagi Classroom Products
Classrooms can participate fully in the Coding Is Art Challenge using our free imagi Edu platform, but if you would like to use imagiCharms to bring students' code to life, we've got you covered!
imagi Classroom Coding Challenge
Frequently asked questions
Is it free to participate in the challenge?
It's free to register for imagi Edu, create student accounts in one classroom, and participate in this challenge! We also offer free lesson content to help you introduce your students to Python prior to the challenge.
What if my students and I are new to coding? Can we still participate in the challenge?
Absolutely. Our tools have a low barrier to entry and many educators using imagi tools are new to programming. We are also always here to help! Send us a note if you have questions at education@imagilabs.com.
How can I incorporate the challenge into my computer science or STEM curriculum?
Our content aligns with CSTA, ISTE, and the curriculum standards from several US states (like NJSLS, NYS K12 CS, and VA CS SOL). View our alignment documents in the general Educator's webpage.
Is there a prize for participating in the challenge?
We believe all kids should be celebrated for their coding and their creativity, so we'll be highlighting as many classroom projects as possible on our social channels and in a special blog post following the challenge. We'll also be sending out special digital certificates to all who classrooms participate. Don't forget to use #codingisartchallenge and tag @imagilabs when you share!
Which devices can my students use for the challenge?
imagi Edu is designed for use on Chromebooks, tablets (iOS and Android), and other internet-connected laptops. If your students have iPads or Android tablets, please visit your relevant app store to download imagi Edu. Our web platform edu.imagilabs.com works with any browser, but please note that Bluetooth needs to be enabled for imagiCharms to connect. We recommend Chrome!
Can I collaborate with a co-teacher during this challenge?
Yes, the newest version of imagi Edu allows for educators with imagi Edu Pro license to co-manage classrooms.
Is the imagi Edu platform safe for kids (GDPR/COPPA compliance)?
Yes, it is safe! Educators generate and manage all student accounts, and we do not collect any identifiable information from students within imagi Edu (real names, emails, etc. are not required). We also do not currently connect with any learning management systems. Read more here.
I'd like to purchase extra imagiCharms for my students to use during the challenge. How can I do that?
I have more questions or would like more information. How do I contact you?
Get in touch with our team at education@imagilabs.com or sayhi@imagilabs.com -- we'll reply within 2 business days!